Founding Members
Bones Brigade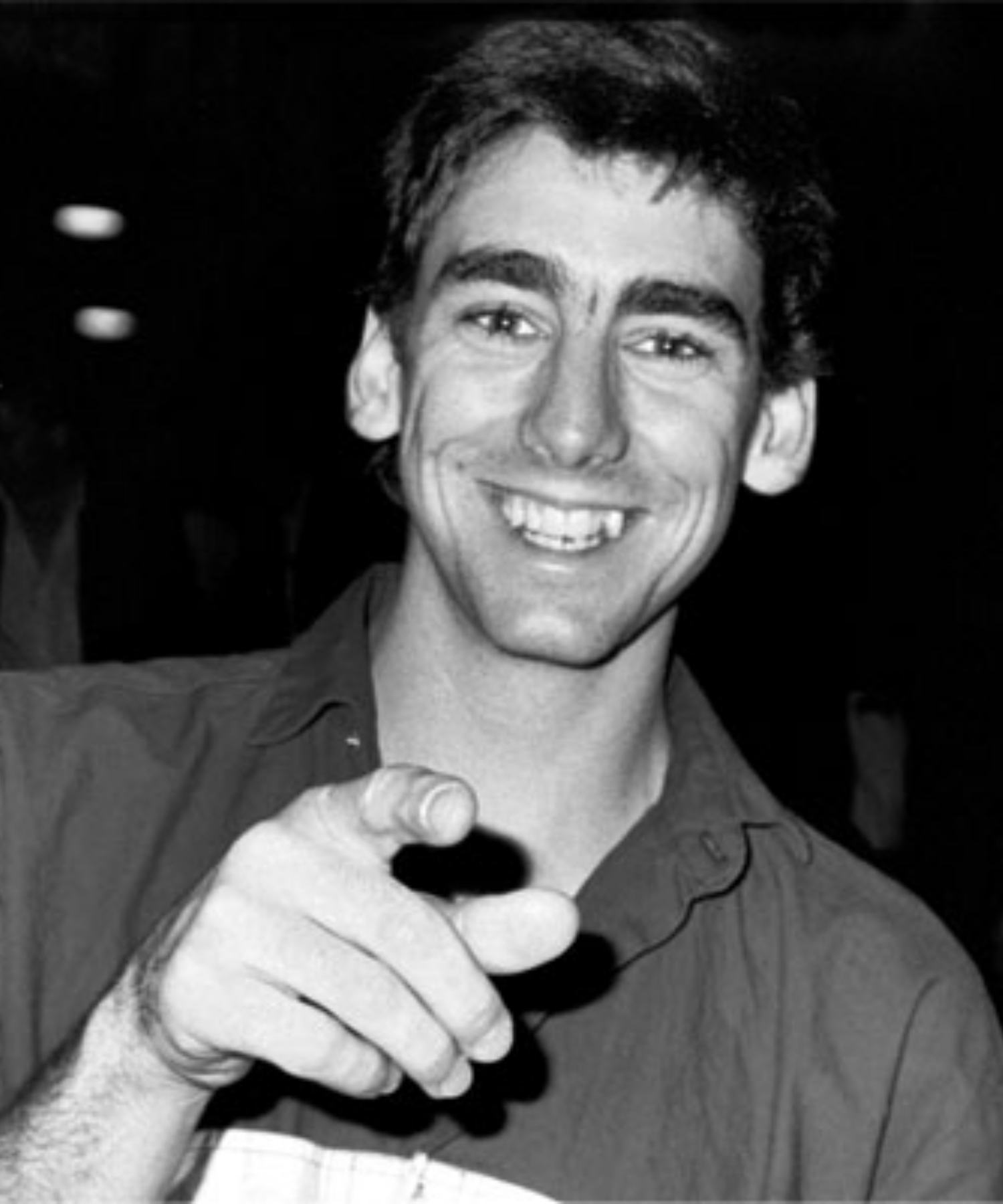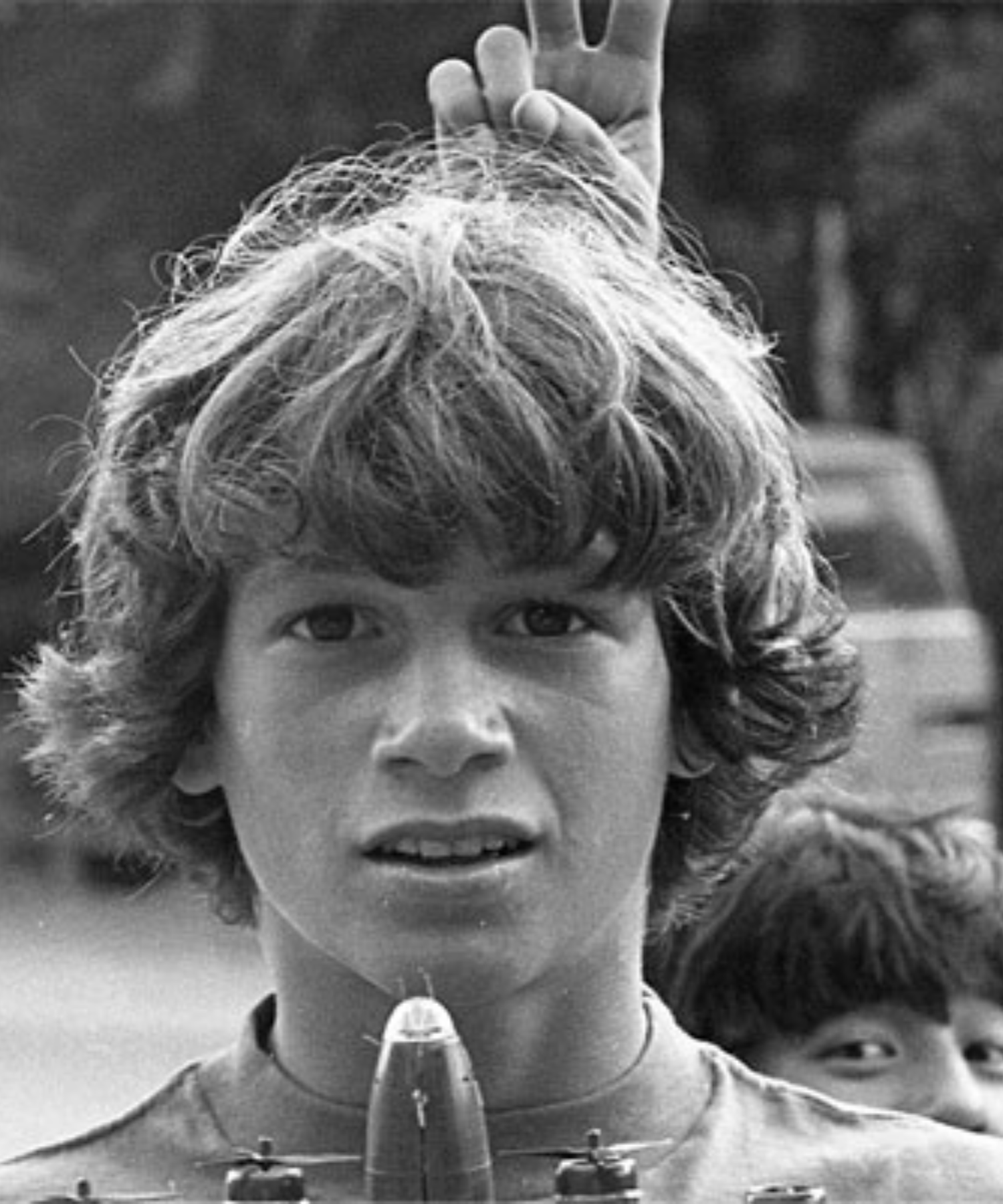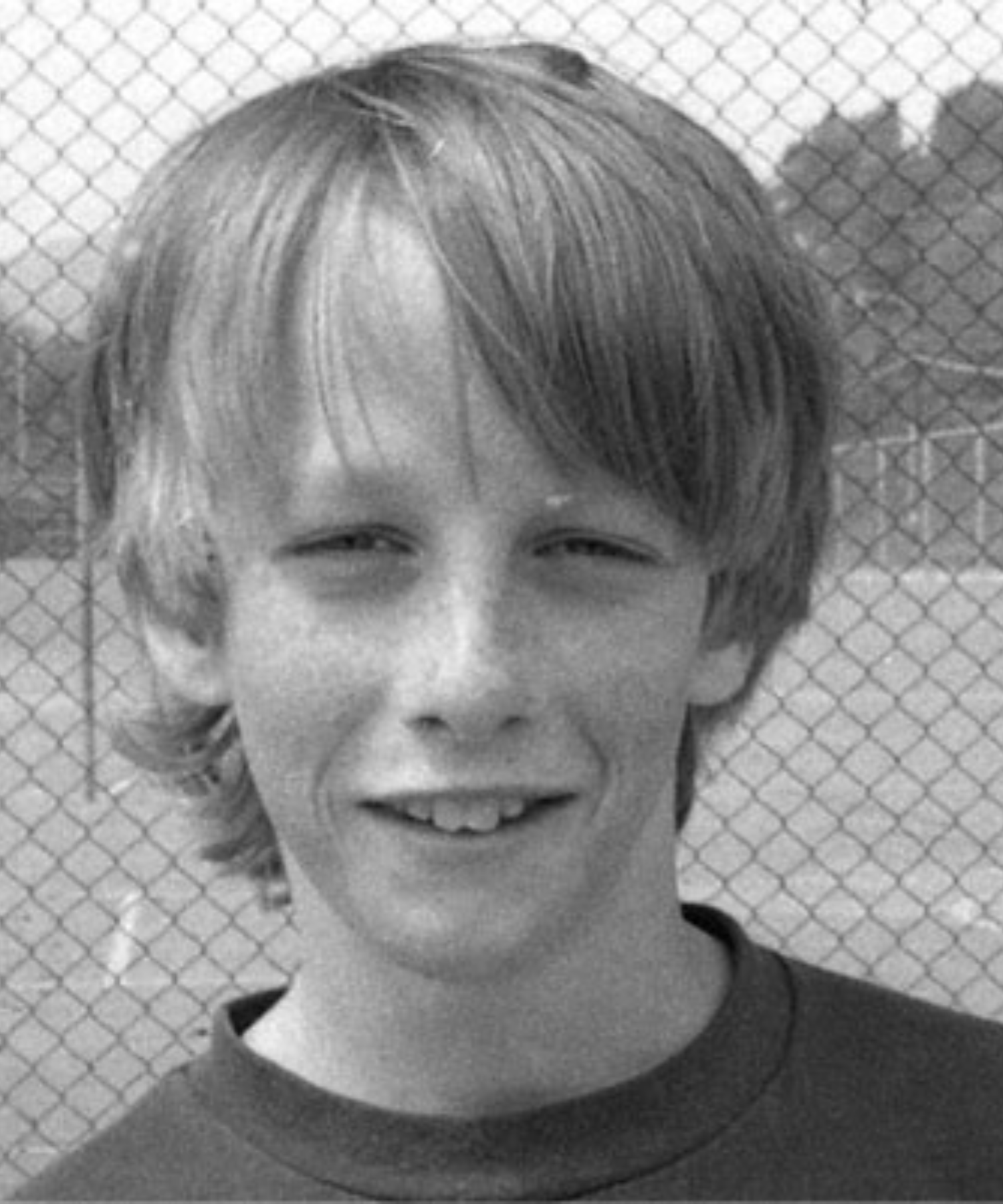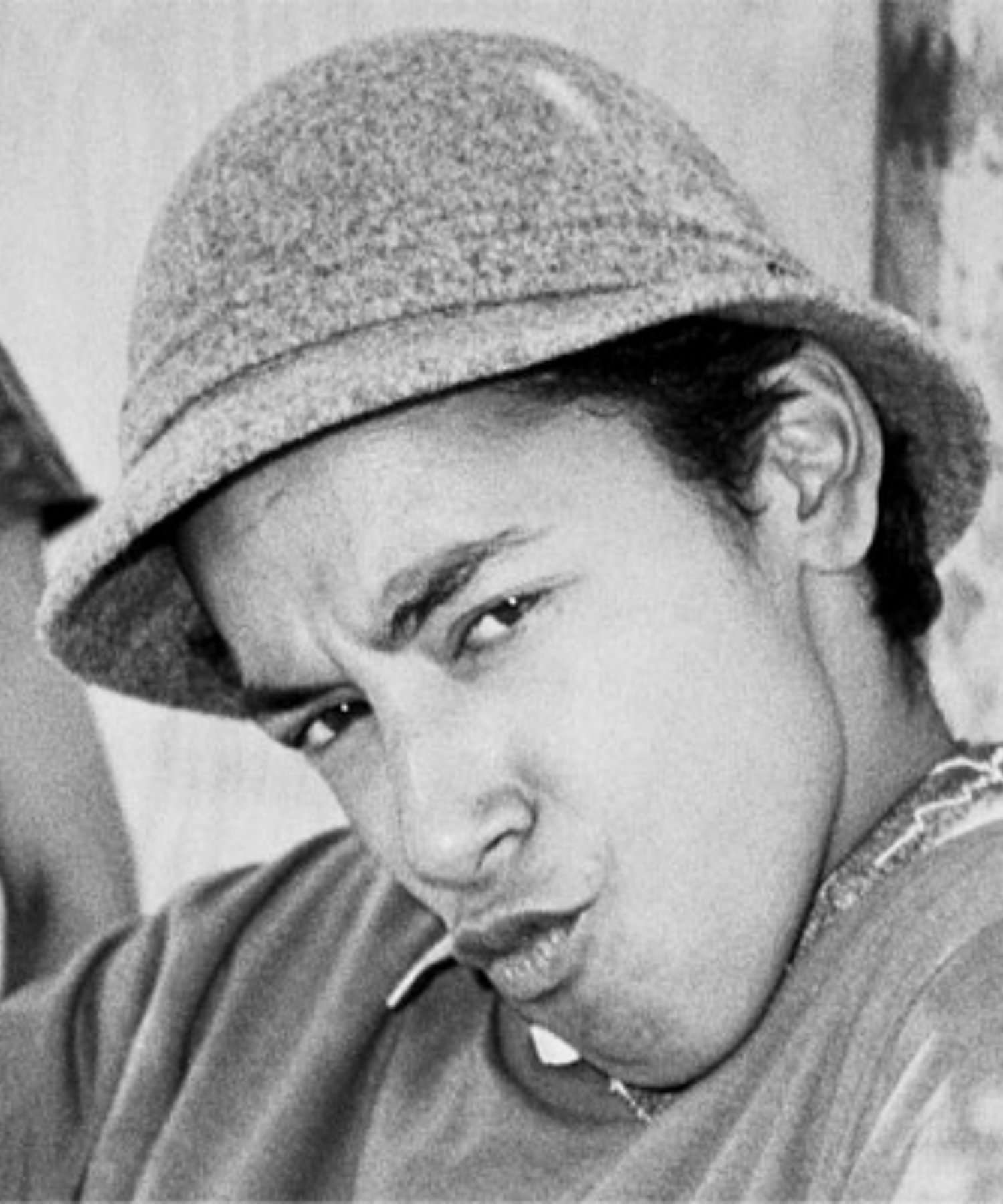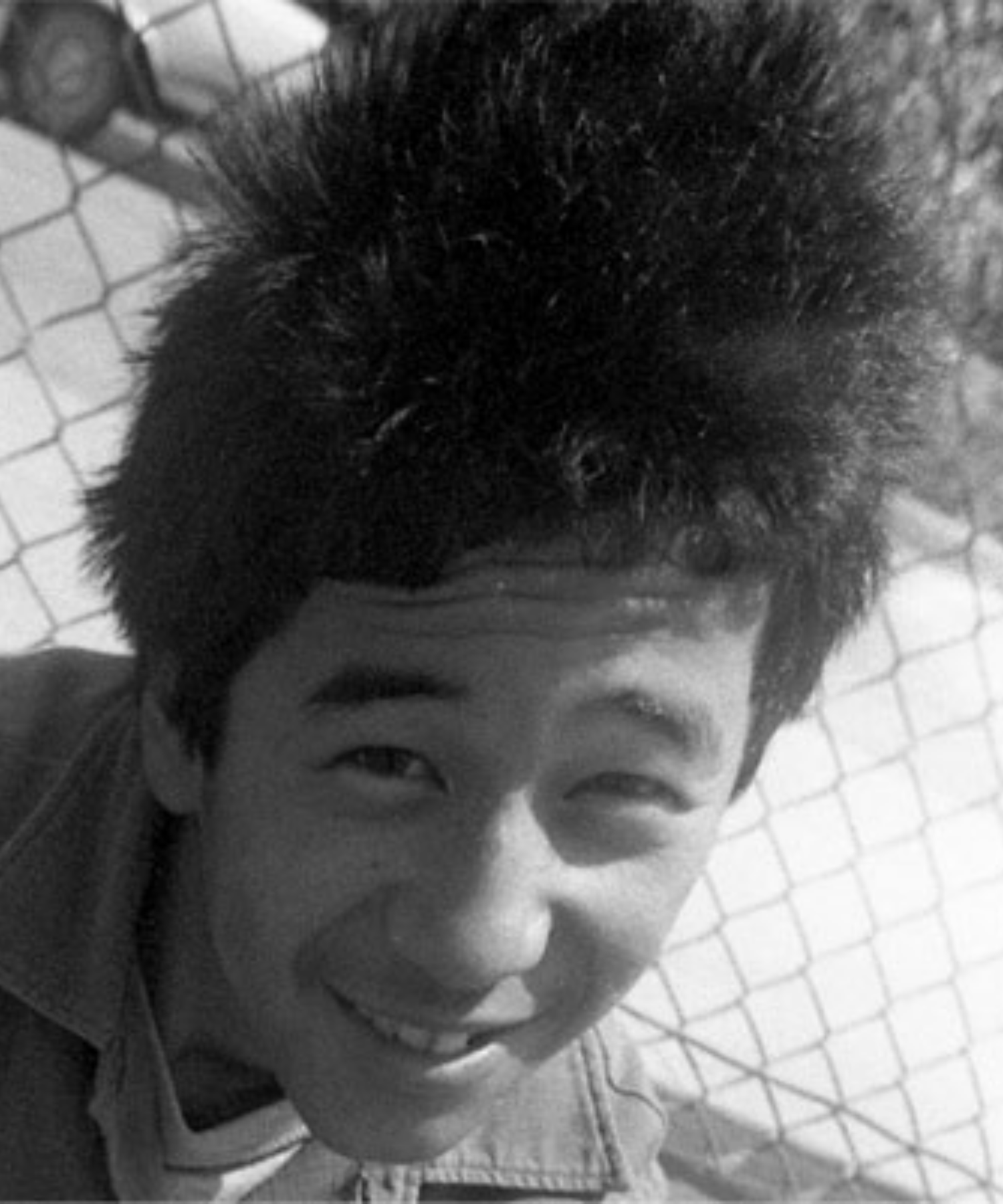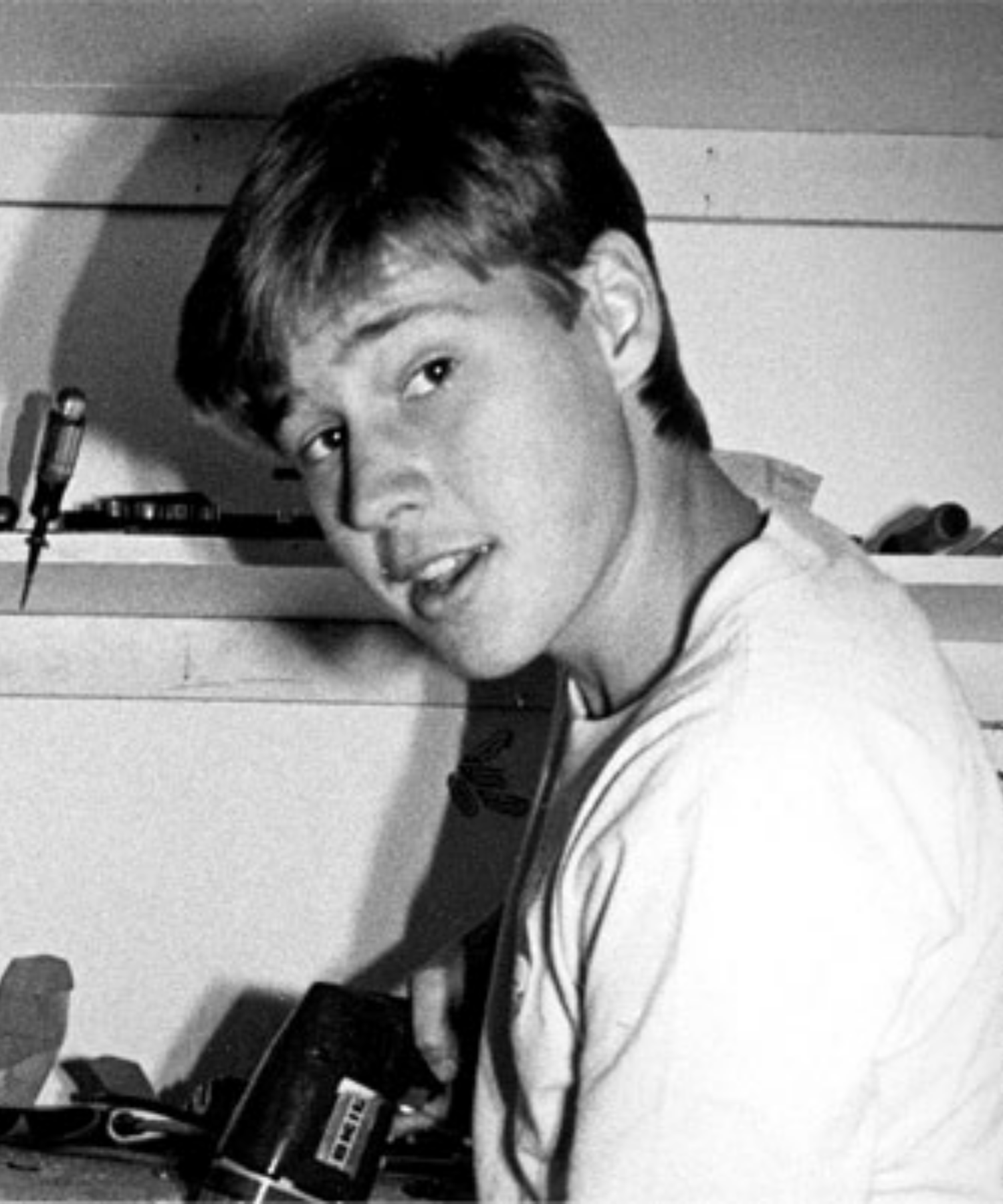 Bones Brigade Member
Lance Mountain
Lance joined the Bones Brigade in 1984, and was the only Brigade member to have come from another team (Variflex) as an established Pro.
Soon after joining the Brigade, Lance won the Upland Combi-Pool contest and then the Tahoe contest with his board literally ablaze. When Stacy began filming the Bones Brigade Video Show, Lance became the go to video guy because he lived in Los Angeles and was willing to be the comedian. The video was based on a day in the life of Lance Mountain and his skillful and comedic skating greatly increased his visibility and popularity after the video was released.
Lance's combination of video visibility and contest successes created enough popular demand to earn him a pro model with Powell-Peralta much sooner than expected. He eventually became one of the most popular skaters on the team based on his ability to make difficult maneuvers look easy and accessible to all.
As Powell-Peralta began to develop a deck graphic for Lance, he was offered a VCJ kull & knee bone-based theme playing off the other skull and dragon inspired Brigade decks, but he wanted something different. Company artist, Vernon Courtlandt Johnson (VCJ), was also working on concepts of cave painting figures for the second Brigade video Future Primitive, and Lance asked to go in this direction instead, which explains where his outlier graphic came from.
Known as the funny guy of the Bones Brigade, Lance had the confidence, charisma and ability to demonstrate the true essence of skateboarding -- fun and universal accessibility.
He is still ripping today, and is one of the most respected skateboarders in the world, regularly placing in the top tier of today's multi-generational Masters' Contests.
Lance is sponsored by Flip Skateboards, Spitfire Wheels, Nike skate shoes, Independent Trucks, and Bones Bearings. He is married, & has one grown son.
Bones Brigade Member
Mike McGill
Mike McGill grew up in Florida, and journeyed to California in 1978 with his buddy Alan Gelfand, who was sponsored by Powell-Peralta. Stacy Peralta flowed Mike some product, and a magazine photographer captured an image of McGill at Marina Del Rey skatepark, which was later picked to be the centerfold in Skateboarder Magazine. By the time that issue hit the streets, Mike was offered an official spot on the Bones Brigade.
McGill is best known for his invention of the McTwist (a 540° air), which he learned while teaching skateboarding at a Swedish summer camp in 1984. When he returned to the US, he officially unveiled The Trick at the Del Mar skatepark contest in August of that year. The McTwist was a ground-breaking maneuver which took skateboarding to new heights and became essential to winning vert contests in the mid 80s.
Mike's first graphic was a fighter jet, which harmonized with his friend Alan Gelfand's army tank ollie graphic. The Skull & Snake design was Mike's 2nd deck graphic with Powell-Peralta and was chosen to resonate with Ray Rodriguez's successful Skull and Sword graphic. The lightning crown and snake were included after a discussion between Mike and artist Vernon Courtlandt Johnson (VCJ) to represent Floridian elements. This board was initially released in 1984 and went through several iterations to become one of skateboarding's most iconic graphics.
Mike is still ripping and placing in masters division contests. He owns Mike McGill's Skate Shop in Encinitas, CA., is married with two children and skates for Powell-Peralta.
Bones Brigade Member
Tony Hawk
Tony grew up in the San Diego area and was a local at the Del Mar Skate Ranch. His father Frank and mother Nancy became active in promoting skateboard events to support Tony's interest in skating and encouraged him to follow his heart, instead of forcing him to pursue more traditional sports. This made sense, not just because Tony was fixated on skating, but also because he was a thin, gangly, hyperactive kid who was athletic and fiercely competitive, but awkward at the time, and his peers developed earlier than he did. Legend has it, he was so small he had to ollie into aerial maneuvers in order to attempt them.
Many older skaters made fun of the way he skated, because he was focused on learning new maneuvers instead of just stylizing maneuvers they had already perfected. Stacy saw great determination and creativity in the young Hawk, however, and asked him to join the Bones Brigade in 1980, just as skateboarding was about to enter its first slump.
Tony continued to invent new maneuvers at a breakneck pace, changing the focus of vert skating to the more technical style we're accustomed to seeing today, in the succeeding years.
When Hawk turned pro in 1982, in the very middle of skateboarding's dark ages, his first deck graphic was a soaring hawk. Although he was beginning to dominate the few contests skateboarding could muster, his deck sold poorly. The tiny market responded well to Ray Rodriguez's Skull and Sword graphic, however, so for his next deck graphic, Powell-Peralta decided to try another skull.
In 1983, Vernon Courtlandt Johnson (VCJ) illustrated a human/hawk skull over an iron cross, and as skateboarding started to rebound in 1984, it became a huge hit. Sometimes referred to as the screaming chicken skull, its one of Powell-Peralta's most iconic graphics from the 1980s.
Tony Hawk is undeniably the most recognizable name in skateboarding today, and his combined skate and video game revenues have made him the most financially successful as well. He still lives in the San Diego area, has 4 children, and runs his own skateboard company Birdhouse Skateboards. His name is also licensed to Quiksilver for clothing, Nintendo for video games, BONES for wheels, and other manufacturers of quality merchandise.
Tony is the founder of the Tony Hawk Foundation, which offers guidance and financial grants to those striving to start skate parks in low-income areas. His foundation has helped to found over 400 skate parks, and given away over 3.5 million dollars.
In 2009, Tony Hawk was inducted into the Skateboarding Hall of Fame in Simi Valley, CA.
Bones Brigade Member
Tommy Guerrero
Tommy Guerrero grew up in San Francisco, California, where he learned to skate its hills, streets and sidewalks instead of pools and ramps. He took the flatland ollie pioneered by Rodney Mullen and extended it by ollieing over the obstacles that line its hilly streets, as he carved three dimensional lines down the streets of San Francisco.
Skateboarding was looking for a new direction that would enable its millions of new devotees to feel part of the skate culture they saw in Powell-Peralta's videos. It needed to have an accessible terrain and to be not so advanced in skill level that it would deter those new to skateboarding. The time was right and the skate paradigm began to shift from vertical skating to street skating, and Tommy was there with the goods at the forefront of skating's new direction.
When Thrasher Magazine recognized the shift in the direction of skating, it sponsored the first Street Skating Contest, and Tommy won it. This contest and those that followed, created a new resonance and excitement that changed the industry once again, and demanded new Pros and new companies to represent this new street skating direction.
Tommy was a true pioneer of street skating and epitomized the modern street skater. Even though he was not as experienced as more senior members of the Brigade, it was time for him to turn pro and to get his own pro model deck. The new market created by the senior Brigade members was demanding it. Thus, Guerrero was one of the first to have a pro street model.
In 1986, based loosely on a car hood decoration, Kevin Ancell created a V-8 "Dagger" for Tommy with a border of chrome and roses, wrapping the rails of the deck for a lowrider feel. Tommy's deck was successful, and so for his second model, this concept was updated by Vernon Courtlandt johnson (VCJ) to the more widely known version of the Flaming Hot Rod Dagger reproduced here. Tommy's pro model became widely popular as street skating took off, displacing vert skating altogether in the late 80s.
By the early 1990s, street skating was the new center of skating and Tommy and Jim Theibaud (another Powell-Peralta amateur) left The Bones Brigade to form Real Skateboards and Deluxe Distribution, which they still operate successfully to this day.
Tommy is also known as a talented musician and guitarist, gaining recognition from Rolling Stone Magazine, and producing 7 albums and a number of acclaimed singles. Tommy also plays with a group called Blktop Project that includes Chuck Treece and Ray Barbee. Tommy Guerrero still lives in the Bay Area and has one child.
Bones Brigade Member
Steve Caballero
Steve Caballero hails from San Jose, California and joined the Bones Brigade in 1979, after being discovered by Stacy Peralta at a contest held at Winchester skatepark. Steve turned pro in 1980 and was voted Rookie of the Year. During the finals at a skateboard contest in Upland, CA, Steve unveiled his signature maneuver, the Caballerial, a 360° ollie air above the coping of a pool or ramp. CAB ruled the contest circuit for several years after this, inspiring many of the Bones Brigade's present and future members to innovate their own tricks.
CAB's first Powell-Peralta pro model featured a dragon illustrated by Vernon Courtlandt Johnson (VCJ) and inspired by a concept sketch provided by Steve himself, perhaps foreshadowing his recent success in the art world, where he has participated in a number of art shows with his original paintings.
Steve has followed skating's many turns and changes flexibly enough to reinvent himself over and over during his 35 year career. No one in the industry has been as successful over this long a period or has remained with his original team sponsor. He has been with Powell-Peralta since 1979, making Steve the most loyal professional skateboarder of all time. In addition to being one of skateboarding's most famous practitioners, Steve has also had careers as: a rock musician, appearing with The Faction band; a skate photographer, being published in skate magazines; a painter, currently displaying his paintings at art shows several times a year; a motocross rider, recently sponsored by Honda; a collector of pop cultural items over the years; a devout Christian, testifying with fellow skaters and friends; and a husband and father, mentoring his three children.
2012 marks the 20th anniversary of his Vans signature pro model The Half Cab. It is considered to be one of the most copied and longest lasting shoe designs in skateboarding. Steve was also one of the first skaters to be sponsored by a shoe manufacturer, pioneering a formula for financial success that continues to this day.
CAB continues to skate, compete and win masters division skate contests around the world, to play music with his friends, and generate paintings for his art fans. Steve has many pro models with Powell-Peralta Skateboards and continues to live in the San Jose, CA, area with his wife Rachael. Steve is sponsored by Powell-Peralta, VANS, Independent Trucks, Bones Bearings, and Jimmy'z.
In 2010, Steve Caballero was inducted into the Skateboarding Hall of Fame in Simi Valley, California.
Bones Brigade Member
Rodney Mullen
Rodney grew up in Florida, where he learned to skateboard at 10 years old. As he progressed, he became completely obsessed with skating, and developed a ground breaking string of new freestyle oriented tricks, completely by himself. This caught the eye of Tim Scroggs, one of the earliest Bones Brigade members, who was also from Florida. Tim got Stacy Peralta, his team manager and mentor, to watch Rodney, which immediately got him on the amateur team in 1980.
Again at the urging of Tim Scroggs, Stacy and George flew Rodney to California for the next big freestyle contest in Oceanside, where he defeated Steve Rocco to take first place. In the next 10 years, he was only beaten once. Rodney attributes much of his originality to being isolated on his family's farm, which allowed him to completely focus on developing new tricks in the privacy of his own practice area and without any influence from his competitors. When he went to competitions, he would drop these new tricks, obliterating his competition.
As the first skater to adapt Alan Gelfand's ollie air to the flatland, Rodney Mullen is the godfather of modern street skating. Rodney's flatland ollie was years ahead of the industry and sport, and so he proceeded to just use this new lever to move the entire skate world into the third dimension. It took nearly seven years for skaters to begin to apply his flatland ollie to the streets and use it to ollie up onto objects and back down again, but as that happened, street skating was born, changing skateboarding forever.
Although freestyle was not a widely popular skating style, his incredible creativity and contest prowess demanded that he have his own pro freestyle deck. Rodney's nickname in Florida was Mutt, which lead to his first pro deck graphic of a robotic dog. For his second pro model, the company decided to go with their popular skull and bones theme. In 1986, Vernon Courtlandt Johnson (VCJ) illustrated a skeleton freestyling on a chessboard, twirling a crown in recognition of his amazing winning streak. This successful design lasted until 1989 and would be the final Mullen model produced by Powell-Peralta.
The street style revolution created opportunities for many smaller companies to focus on this new skate paradigm. Sensing this, Rodney left Powell-Peralta to co-found World Industries with Steve Rocco in 1990. A decade later he and Steve sold their company for a handsome profit.
In 2000, Rodney Mullen founded and designed Tensor Trucks. He is a Pro for Almost Skateboards, has a Pro wheel with BONES wheels, still skates almost daily, continues to develop new tricks.