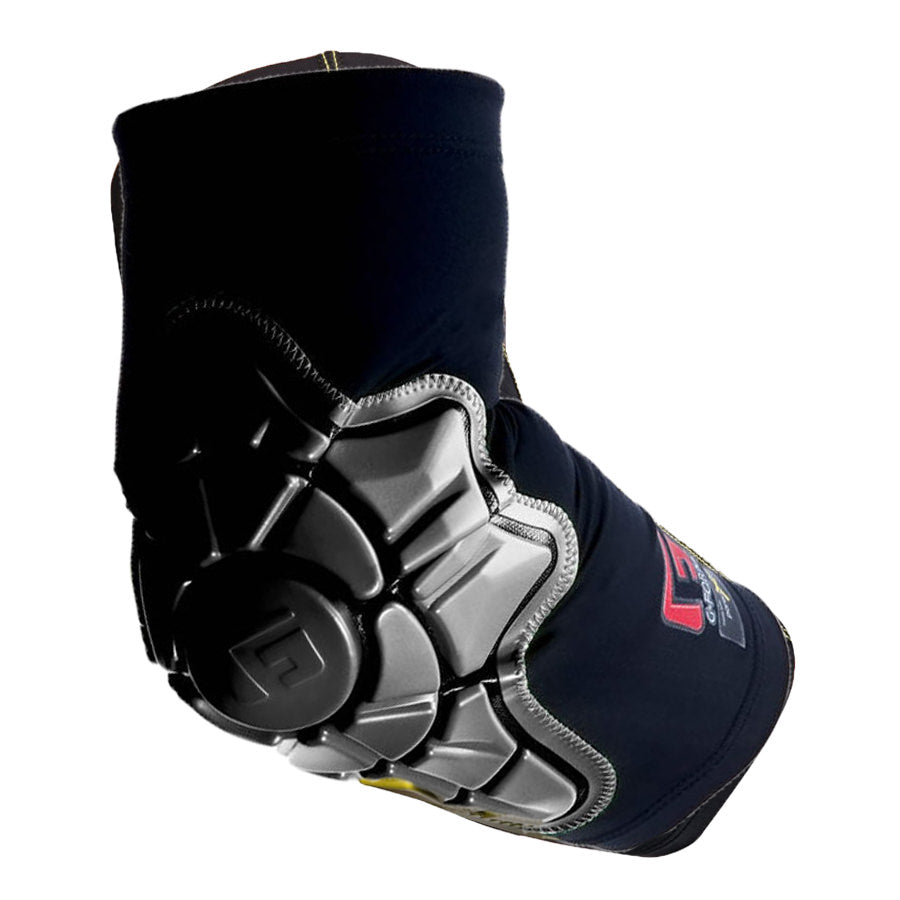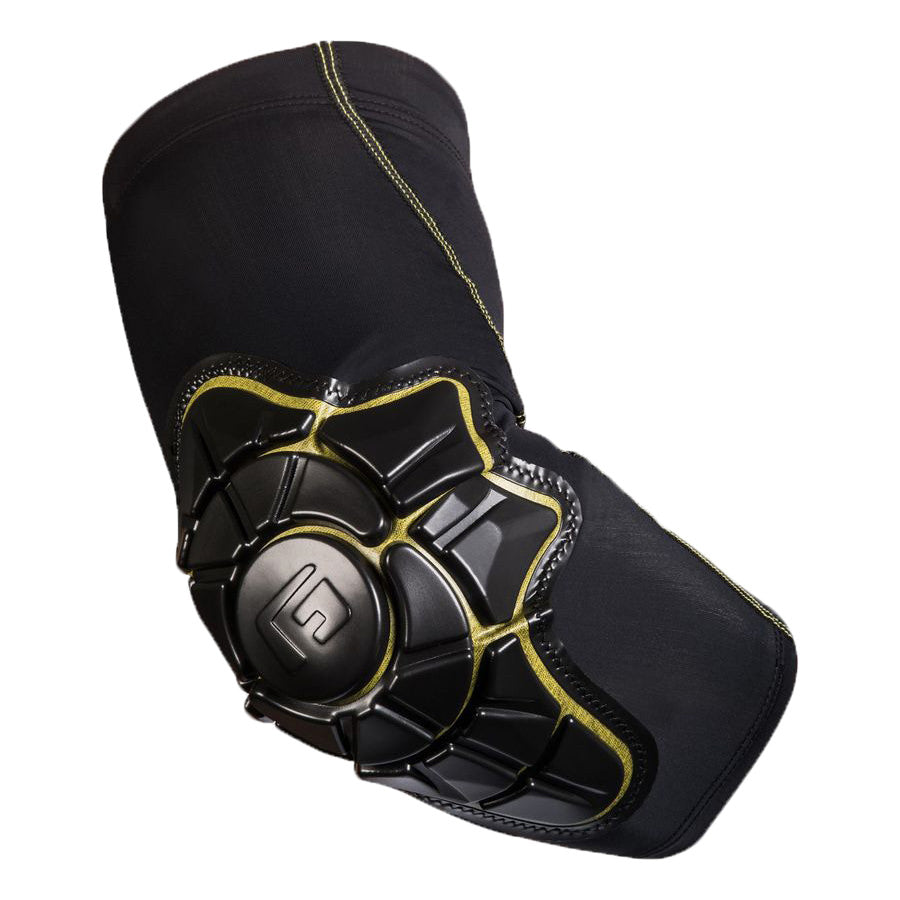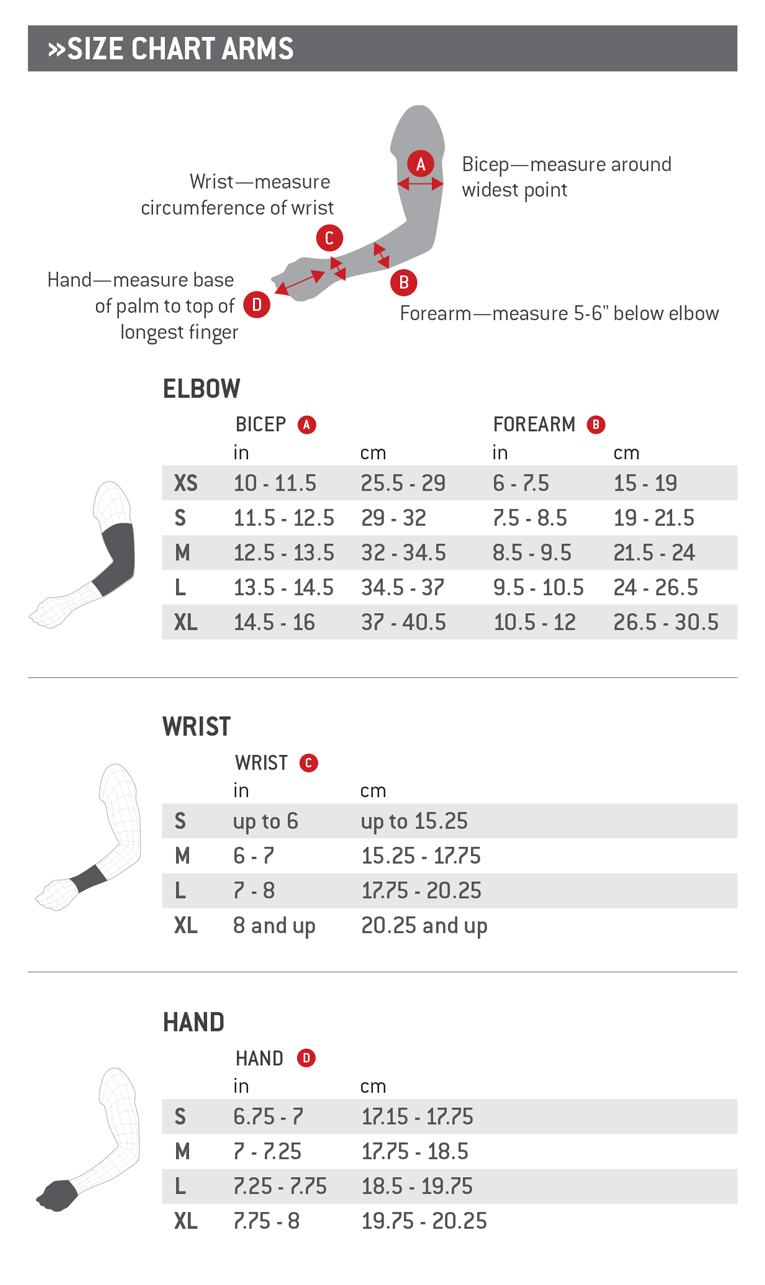 G-Form Pro-X Elbow Pad
G-Form's reputation as a leader in the field of athletic protective gear has long been carried by the emphasis they place on merging comfort with security. Naturally, skateboarders have picked up on these innovations and have turned G-Form pads into coveted additions to their padding arsenal. 
As such the G-Form Pro-X Elbow Pad lives up to this reputation perfectly. These pads provide a slimmer and more comfortable fit than most other elbow pads on the market. With an emphasis on encouraging freedom and mobility, these elbow pads work great for very skaters who use their upper bodies for grabs and inverts or downhill skaters who use their upper bodies for grabs and slides. With a full range of motion and the comfort to match, the only thing left is protection. Not to worry, the G-Form Pro-X Elbow Pads have plenty of that to go around. 
G-Form Longboarding: Malibu
The Technology
Inside the G-Form Pro-X Elbow Pad is where the magic of fusing comfort and protection comes to life. This is due to G-Form's revered Rate-Dependent Material (RDM) technology. With this technology in place, a forcefield of molecules that are charged to repel from each other is embedded into the padding, allowing the pads to be soft and pliable while in motion. Then, when the moment of impact occurs, these molecules join together and harden, creating a layer of security as your elbow hits the pavement. However, once you get back up and brush yourself off, the molecules return to their original state, making the padding soft and movable once again. 
Features like G-Form's Rate-Dependent Material (RDM) make their products some of the most technologically advanced in skateboarding world. Designed to keep riders safe from injury and protected from high impact slams, these elbow pads are a must for anyone looking to avoid feeling the effects of that next nasty crash. 
Also to be noted is while G-Form's pads are intended to keep you on your feet after bailing, they are not designed to withstand large amounts of being dragged or skidded along the concrete. To keep these pads in tact for as long as you can and to avoid significant damage, we would highly recommend slipping these pads underneath a leather suit or another form of clothing conducive to withstanding that type of abuse. That way, your G-Form Pro-X Elbow Pads can be ready to go over and over again.
Multiple Impacts!
Like the rest of G-Form's quiver of padding options, these elbow pads are ready to serve as protection to plenty of repeated impacts. Unlike other pads that require replacement after a nasty spill or two, the G-Form Pro-X Elbow Pads are good to go, time after time. 
Sizing Up Your Pads
For sizing, follow the chart below or take a gander at the sizing chart image at the top of the page.
SIZE CHART
Extra Small
Small
Medium
Large
Extra Large
Bicep
10 - 11.5"
(25.5 – 29 cm)
11.5 – 12.5"
(29 – 32 cm)
12.5 – 13.5"
(32 – 34.5 cm)
13.5 – 14.5"
(34.5 – 37 cm)
14.5 – 16"
(37 - 40.5 cm)
Forearm
6 – 7.5"
(15 – 19 cm)
7.5 – 8.5"
(19 – 21.5 cm)
8.5 - 9.5"
(21.5 – 24 cm)
9.5 – 10.5"
(24 – 26.5 cm)
10.5 – 12"
(26.5 – 30.5 cm)
RETURN POLICY
We offer hassle-free returns within 30 days on brand new, resellable, and unused products without restocking fees.
In most cases, return shipping will be your responsibility. We can offer return labels for a fee upon request. 
Pre-paid return shipping label have a flat fee depending on the type of product you are returning: 
Wheels/trucks/bearings/etc - $7.99
Completes/decks - $16.99
Large completes/decks (over 34") - $21.99
Returns that are used, opened, or damaged are subject to a restocking fee. Products that are bought as used, open box, or mystery are final sale. 
PRICE MATCH POLICY
Stoked is confident that we provide the best products at the best prices. We price match/beat verifiably in stock products, including shipping fees. 
Please note that we cannot price match invoices, screenshots, past orders, eBay auctions, Craigslists posts, or any other unverifiable price. We have to be able to purchase the product from the approved store at the time of checking the price for the price match to apply. Price matching must also include any applicable shipping and other processing costs. 
USA SHIPPING
FREE for orders over $25 within the lower 48 states.
Affordable rates for AK, HI, and other territories.
INTERNATIONAL SHIPPING AND CUSTOMS FEES
We ship all over the world! When ordering from stokedrideshop.com, you are responsible for assuring the product can be lawfully imported to the destination.
To get a shipping rate for your country, add the items you wish to order to your cart and proceed to the "My Cart" page. Put in your address and select the shipping option that best applies to your needs.
The recipient/buyer is the importer of record and must comply with all applicable laws and regulations of the destination country. Customs delays can affect original delivery estimates.
Custom fees are not included in the price paid on stokedrideshop.com. Recipients of international shipments may be subject to import taxes, fees, and customs duties levied by the customs office of your shipping destination. Import Fees vary according to the customs regulations of the destination country.
If your country applies import fees to your order, you will be responsible for them. Check with your local post office or customs office of the destination country for more information.