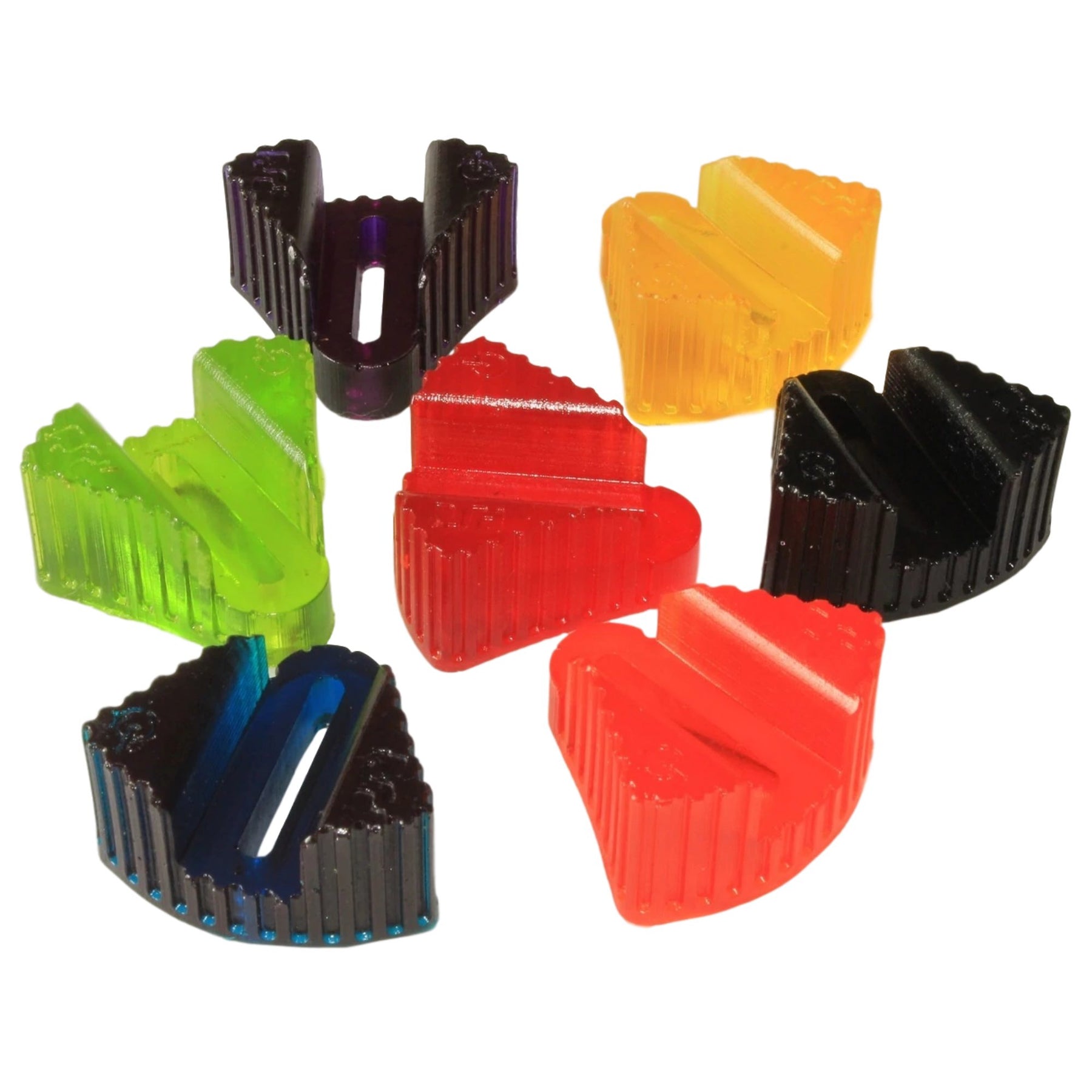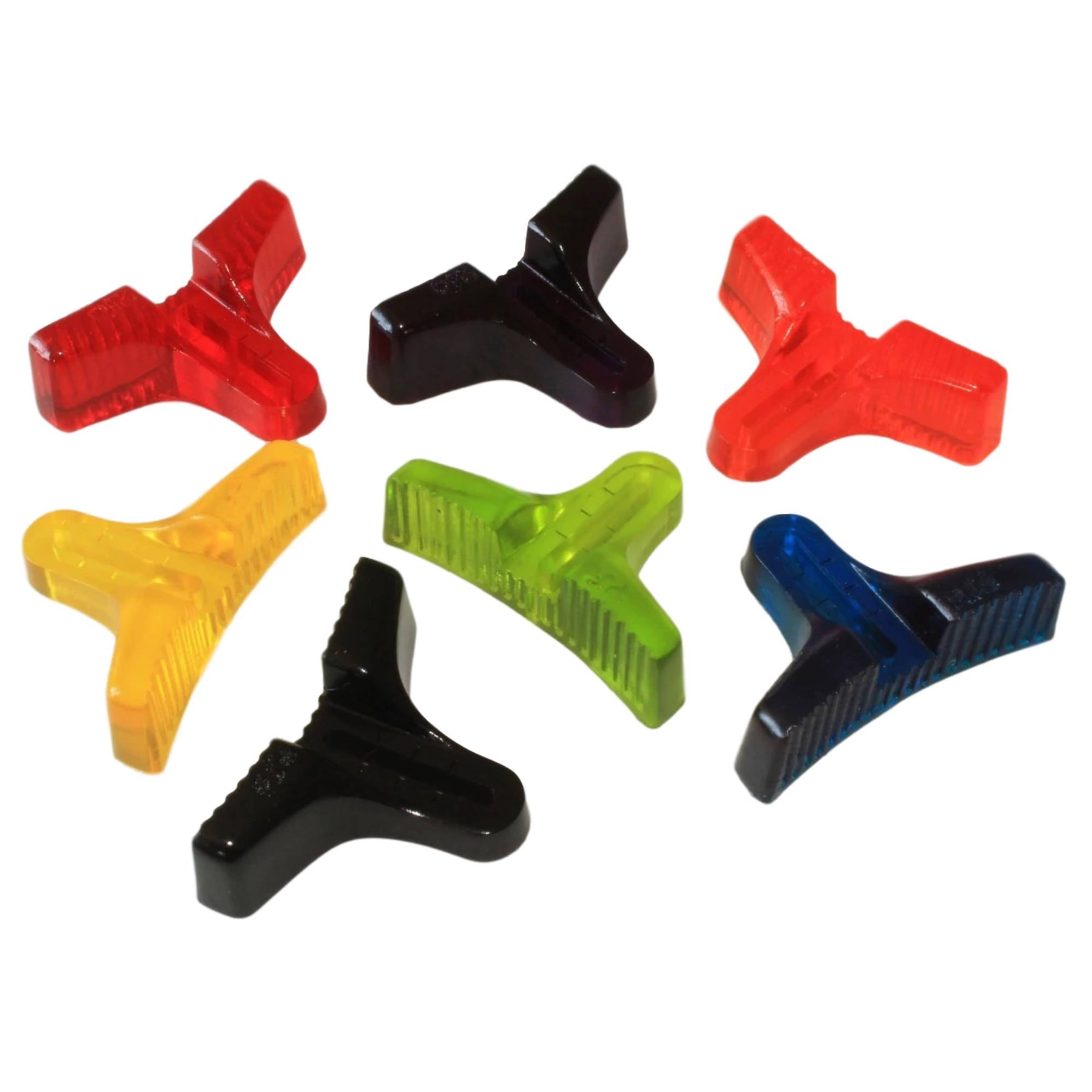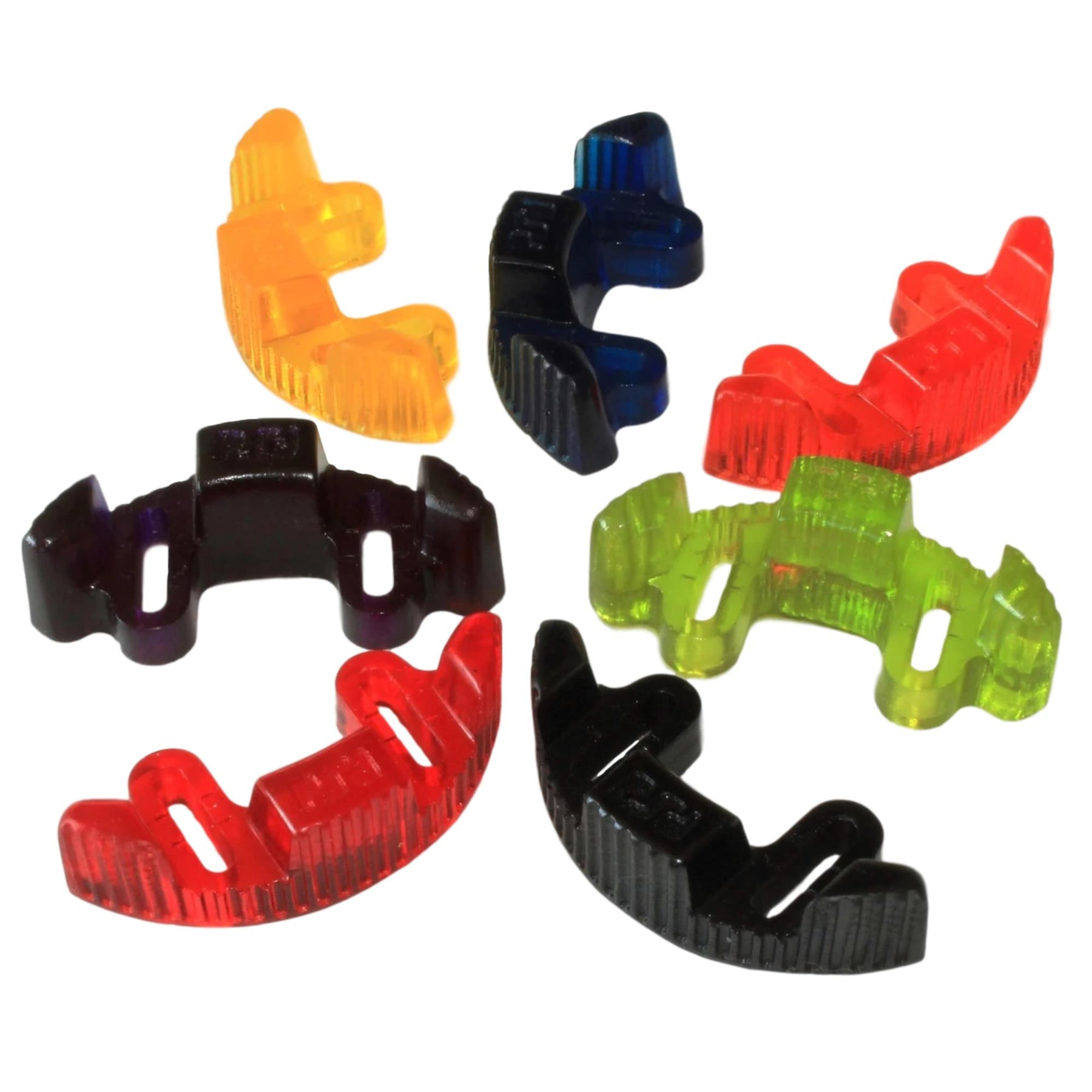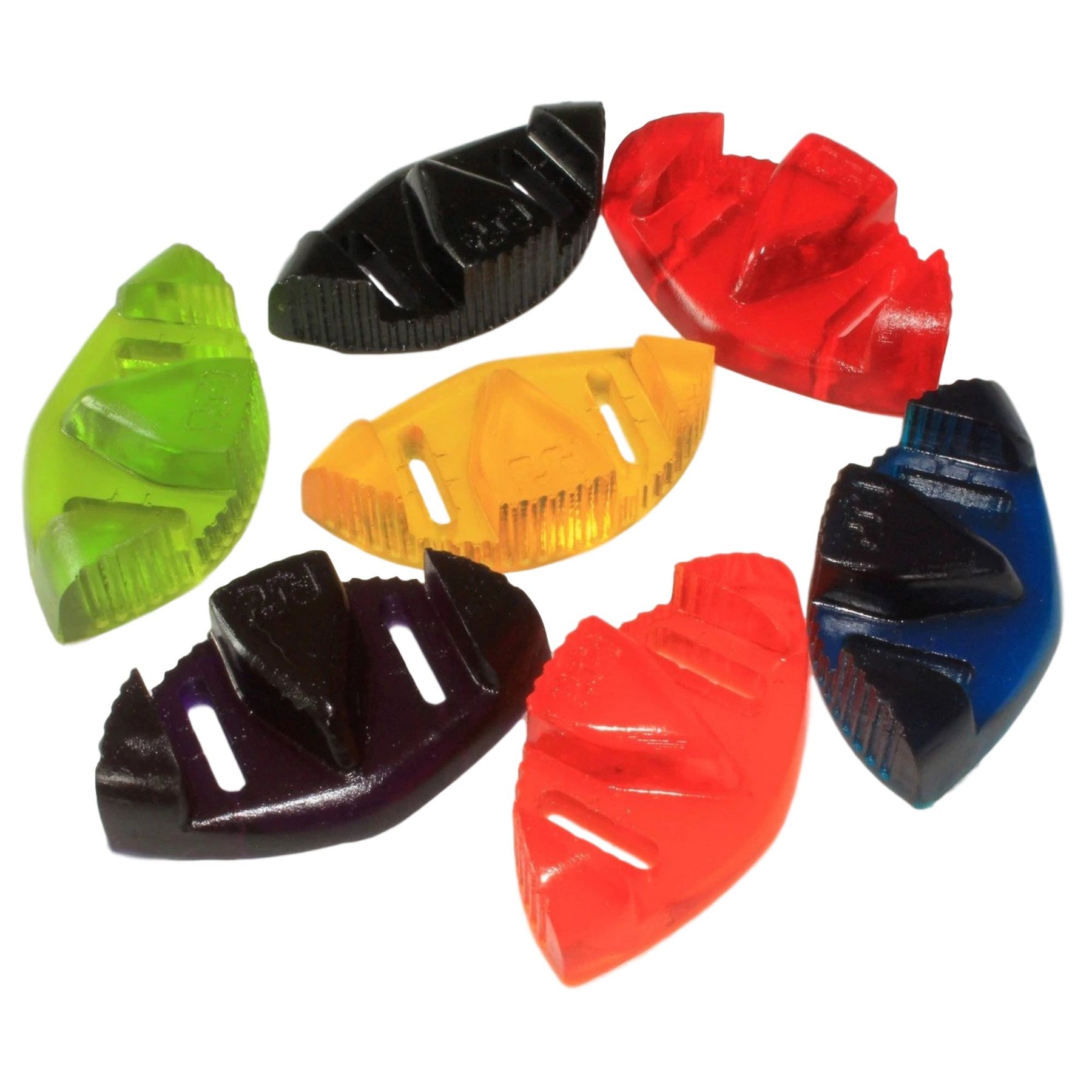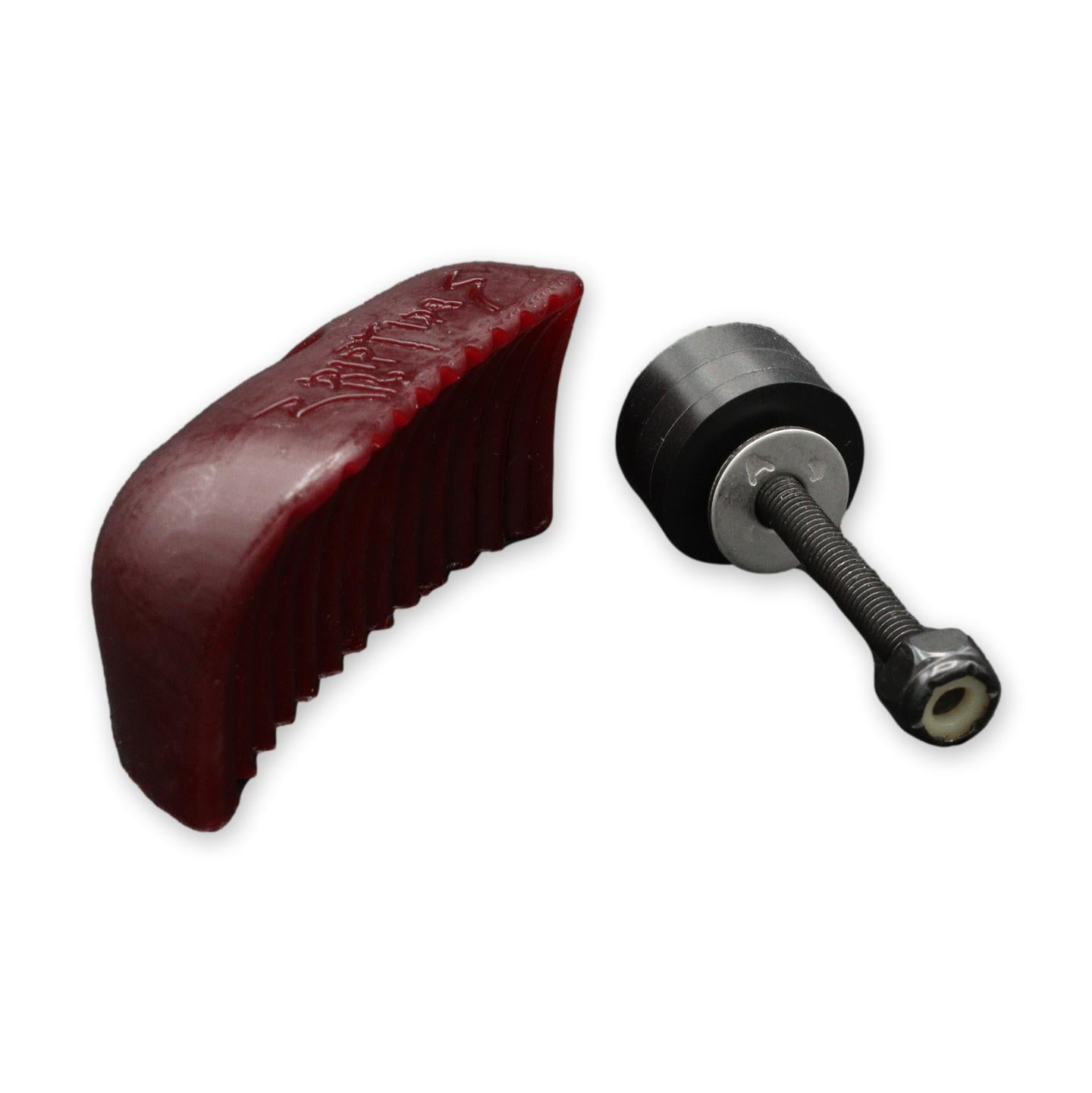 RipTide PSD FootStops (All Types)
Shipped by RipTide.
Please allow 2-3 days for processing.
RipTide PSD FootStops are some of the best longboarding footstops in the industry. Made from a high quality 60d urethane that conforms to the concave of your skateboard, PSD FootStops give riders extra control and support over their longboard.
Each Pack Includes:
RipTide PSD FootStop
1.75" Bolt with Mounting Nut and Washers
PSD sticker
RipTide sticker
Why Use a FootStop?
FootStops gives riders exactly the same starting/balance point every time you skate. This allows riders to skate with more confidence and consistency. Skating hard means foot movement. FootStops allow you to know exactly where your foot needs to be at all times.
FootStops also give a bit more extra leverage when initiating slides. This can mean the difference between landing and missing a trick.
Which FootStop should I choose?
If you don't move your foot much when you ride - choose a concave shape (In-Side, In-&-Out or I/O Mini).
If you move your foot when you ride - choose a convex shape (Aer-Out, Out-Side, In-&-Out or I/O Mini).
If you're not sure, or sometimes do both - choose a FootStop with both a concave and convex surface (In-&-Out or I/O Mini).
More about PSD RipTide FootStops
They're designed by PSD Designs in the U.K. and are manufactured by RipTide in the U.S.A out of an extremely tough urethane so they will take whatever you throw at them. This international collaboration was made possible by one of our team riders, Aaron Skippings, Tim Pritchard of PSD and RipTide.
The 60d urethane is hard yet still flexible. This means the FootStop will conform to the concave of your board while still taking the compression of your mounting hardware!
Each FootStop is designed to take high impact hits so they won't fail if your board hits a guardrail, tree, rocks or the hay bales. They are also designed to protect the rider if he does fall. If you have ever fallen and landed on a metal FootStop, you know what I am talking about!
SPECIFICATIONS
Aer-Out
In & Out
Mini In & Out
In-Side
Out-Side
Weight
1.7 oz / 48 gm
1.6 oz / 45 gm

0.9 oz / 25 gm

1.3 oz / 36 gm

1.1 oz / 32 gm

Length
1.95" / 49.5 mm
2.73" / 69.3 mm

1.85" / 47 mm

2.33" / 59.2 mm

1.56" / 39.6 mm

Width
3.55" / 90.1 mm
2.73" / 69.3 mm

1.95" / 49.5 mm

3.31" / 84.1 mm

3.44" / 87.4 mm

Height
0.98" / 24.9 mm
0.98" / 24.9 mm

0.98" / 24.8 mm

0.99" / 25.1 mm

0.93" / 23.6 mm

Slot Length(s)
0.75" / 19.0 mm
1.25" / 31.7 mm (Straight)
1.68" / 42.7 mm (Curved)

1.15" / 29.2 mm

1.38" / 35.1 mm

0.75" / 19.1 mm
RETURN POLICY
We offer hassle-free returns within 30 days on brand new, resellable, and unused products without restocking fees.
In most cases, return shipping will be your responsibility. We can offer return labels for a fee upon request. 
Pre-paid return shipping label have a flat fee depending on the type of product you are returning: 
Wheels/trucks/bearings/etc - $7.99
Completes/decks - $16.99
Large completes/decks (over 34") - $21.99
Returns that are used, opened, or damaged are subject to a restocking fee. Products that are bought as used, open box, or mystery are final sale. 
PRICE MATCH POLICY
Stoked is confident that we provide the best products at the best prices. We price match/beat verifiably in stock products, including shipping fees. 
Please note that we cannot price match invoices, screenshots, past orders, eBay auctions, Craigslists posts, or any other unverifiable price. We have to be able to purchase the product from the approved store at the time of checking the price for the price match to apply. Price matching must also include any applicable shipping and other processing costs. 
USA SHIPPING
FREE for orders over $25 within the lower 48 states.
Affordable rates for AK, HI, and other territories.
INTERNATIONAL SHIPPING AND CUSTOMS FEES
We ship all over the world! When ordering from stokedrideshop.com, you are responsible for assuring the product can be lawfully imported to the destination.
To get a shipping rate for your country, add the items you wish to order to your cart and proceed to the "My Cart" page. Put in your address and select the shipping option that best applies to your needs.
The recipient/buyer is the importer of record and must comply with all applicable laws and regulations of the destination country. Customs delays can affect original delivery estimates.
Custom fees are not included in the price paid on stokedrideshop.com. Recipients of international shipments may be subject to import taxes, fees, and customs duties levied by the customs office of your shipping destination. Import Fees vary according to the customs regulations of the destination country.
If your country applies import fees to your order, you will be responsible for them. Check with your local post office or customs office of the destination country for more information.